Contact the team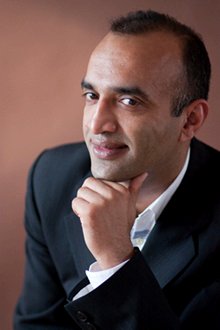 Paul Pahil, chartered member of the Chartered Institute of Personnel Development and founder member of the Centre of Applied Positive Psychology, heads a multi-lingual team in Budapest. Paul's mission is based on his belief that all people have the right to experience the richness and benefits of optimal living.
Paul is able to recall his first experience of flow in Karate, he was of 12 years of age. Further flow experiences led him to become British and Regional Karate Champion at the age of 14. With his interest in sports and his goal to enhance his performances in national competitions, he undertook study in sports science at university. By then he was regularly coaching adults to increase their performance, well-being and self-development. It was only natural for Paul to undertake postgraduate study in training and development. Upon completion, Paul continued training and coaching diverse nationalities at British Airways. Paul headed the training function and created diverse and dynamic teams for 11 years. Fundamentally Paul believes in unleashing the potential in people regardless of age, gender, impairment, sexual orientation, ethnicity and personal beliefs.
Paul has over 20 years of experience in training, development and coaching. His specialist areas include performance coaching, leadership development and diversity management. Paul lives in Budapest and can be contacted on
paul[at]eleteroweb.eu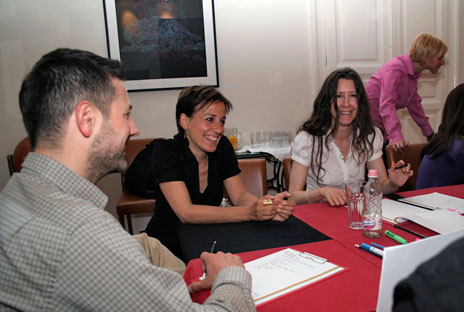 Feedback
"I really enjoyed the Positivity workshop I was fortunate to attend before going back to the States. I always considered myself a positive person, and your workshop made me realize there is always space for improvement. I still have miles to go before I can apply what I have learned to my everyday life, to have that balance, and believe you would be the perfect guide."
Katia Bokor on the First Positivity Workshop at Brody House
"Coaching has given me an environment for me to discuss leadership situations I am facing and to receive advices in addressing them. I have more of an appreciation and awareness of things going on around me. Previously, I have just acted in things without much reflection – now, I think about them in a deeper context."
Susan Lumpkin, Partner at PricewaterhouseCoopers Ltd, Budapest Office
More feedback...
The 10 positive emotions : 1 negative emotion











Links